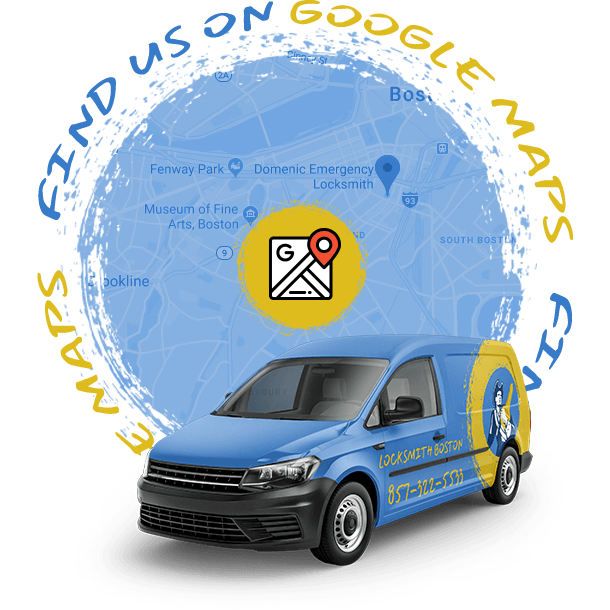 Emergency Locksmith Boston
Do you need the best locksmiths in the area to help you out? Then call us - we are very affordable, available non-stop, and completely certified. Call now!
You can have a lock-related problem any time, but what to do when it happens in the middle of the night? "I need a locksmith near me, what should I do now? No one is going to answer the call at this hour!" In that case, you are wrong. At Domenic Emergency Locksmith, we will always answer your call! We can give you a hand in need and quickly solve your issue.
This is what you can count on from us:
Addressing emergency issues - We differ from the other local locksmiths since we are very responsive in the most urgent of situations. You can call us if you get locked out of house, but also if your lock is broken in the middle of the night, or if your security system is compromised (like an attempted break-in, broken windows, crushed lock, etc.). We do urgent repairs, lock out services, and we can also board up a broken window, quickly change the lock after a break-in, and more.
Quick response, 24/7 - As emergency issues tell no time, we are available whenever you need it. You can count on us non-stop, and we will arrive at the spot in 20 minutes or even less in the Boston area.
Bargain pricing- While other locksmiths charge emergency services too much, we are very affordable. We always think about our faithful clients!
Our representatives are available in all hours to get your call and send you the closest locksmith in our team to solve your problem as fast as he can. We offer full service for residential, commercial and car lock requirements. Day and night service 24/7.
Give us a call 857-322-5533 You won't be sorry.